Alpha Aviation Group maintains one of the most advanced suites of aviation training technologies in Southeast Asia.
AAG have teams of maintenance professionals available to provide instant technical support to any institutional partners that require assistance. With an abundance of experience, AAG boast an enviable array of talent in the field of aviation maintenance.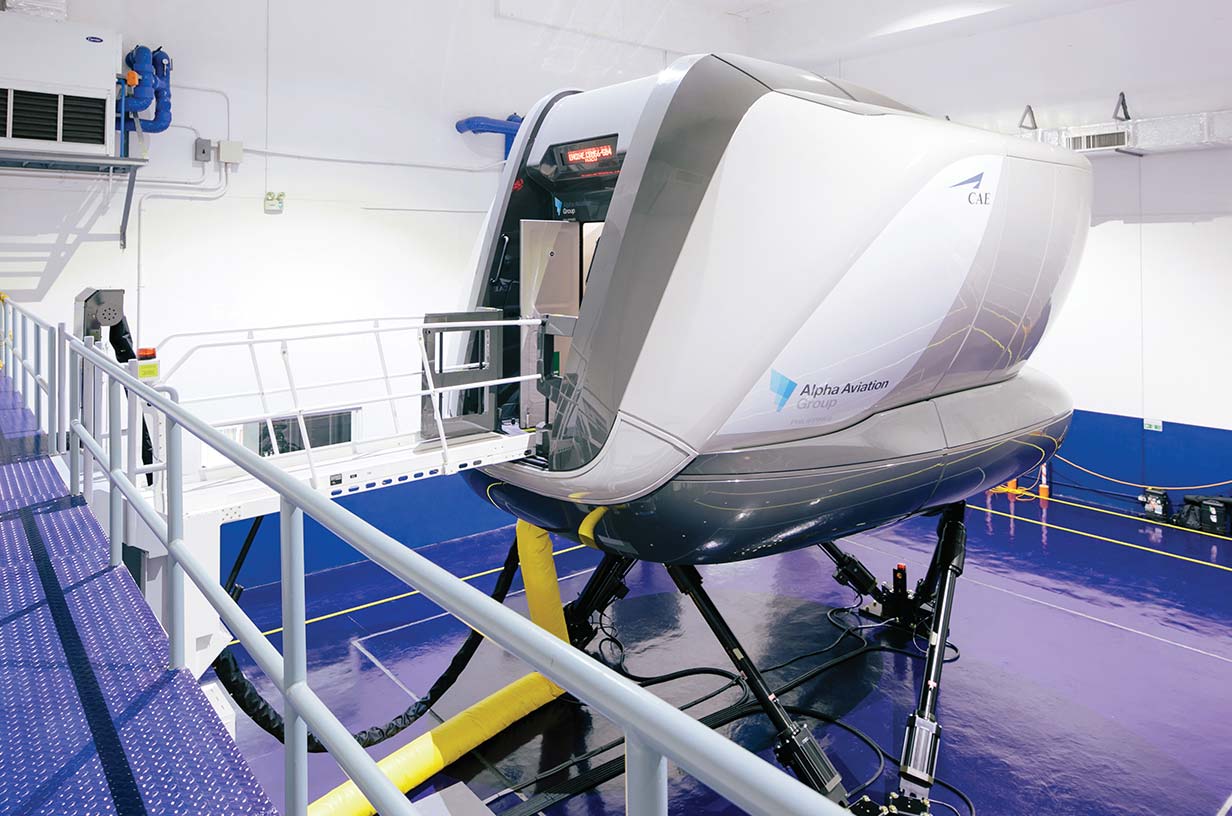 Simulator Support Services
Aside from insuring a trouble free synthetic training experience at our facilities, Alpha Aviation Group can offer a host of emergency and regular technical services, as well as consultation services to simulator owners and maintenance providers anywhere in the world. Located just beside Clark International Airport in the Philippines, we are especially well suited for quick deployment all across Asia.
Currently housing, maintaining, and operating several flight simulation devices including an EASA approved Level D Full Flight Simulator, AAG Philippines is a world class provider of pilot training from zero hours to fully qualified First Officer.
Our simulator technical staff are more than proficient in Motion/Control Systems, Visual Systems, Computer Systems, Hardware troubleshooting/repair, and Management Systems.
With histories spanning the last 25 years in simulator maintenance, manufacturing, installation, and update services, our technical staff are ready to assist you with any issues you are currently facing with your training devices.
---
Aircraft Maintenance Expertise
A fleet of state-of-the-art G1000 aircraft is only as good as the maintenance used in keeping our fleet in Airworthy condition.  AAG maintains its aircraft using the Cessna PhaseCard inspection program written by Cessna and approved by CAAP and the FAA.
Our fleet aircraft engines, Lycoming IO-360-L2A, are overhauled by Norvic Aero Engines in the United Kingdom (UK).  Norvic holds CAAP, FAA and EASA approvals.  AAG's Aircraft Maintenance Manager chose Norvic because of their outstanding service, but more importantly, all engines return from overhaul with an extensive run-in and Dyno report, thus ensuring the engines will perform safely and optimally after installation.
At AAG, we do not cut corners when it comes to aircraft maintenance. Our maintenance is provided by Dornier Technology, a fully approved CAAP – PCAR Part 6 AMO.  AAG's Aircraft Maintenance Manager – Brian Blazek, is an American national with 19 years experience in aircraft maintenance.  He has worked on Cessna, Beech, Piper, Diamond, Cirrus, 737 and BAe ATP aircraft and holds both FAA and EASA licenses, including Inspection Authorization (IA) and an Avionics degree from Embry-Riddle Aeronautical University.
He is a very effective and proactive maintenance manager.  His motto is "Aircraft Maintenance to the highest standard…Accept nothing less."  Mr. Blazek is a testiment to aviation safety, as well as being a Subject Matter Expert (SME) in the field of single and twin piston engine aircraft.
---
For more information about our training device solutions, please contact us.