Alpha Aviation Group (AAG) is a leading global provider of airline pilot training. Our unrivaled reputation stems from our highly-qualified team of experts, modern facilities, state-of-the-art equipment and comprehensive training programs. AAG has expertise in building pilot careers that ranges from training aspiring pilots with no experience to actual qualified Commercial Pilot License holders that are looking to make the step up to flying a commercial jet. Read on for more information:
---
HOW TO BECOME A PILOT AAG ensures that all enrolled cadets have the necessary aptitude and capability to complete the program of their choosing. Before being accepted into the academy, we require all applicants to go through our carefully designed and thorough selection process.
CADET PILOT PROGRAMS Our Cadet Pilot Programs, such as the APP, are designed to 'fast track' an aspiring pilot through all the modular phases of their training up until they are ready to complete or undergo a course to fly a commercial Jet.
MULTI-CREW PILOT LICENSE The Multi-Crew Pilot License is a specially designed program aligned to our partner airline, Air Arabia. In as little as 18 months you could be ready to fly the Airbus A320 for the leading low cost carrier in the Middle East.
MODULAR TRAINING For pilots looking to take their time in completing their training, AAG offer Modular training such as the Private Pilot License (PPL), Commercial Pilot License (CPL) and Instrument Rating (IR).
MCC & JOC For qualified CPL/IR holders that are looking to bridge towards preparing themselves for a Type Rating, we offer MCC & JOC courses. These are required if you are to fly an Airbus A320.
TYPE RATING TRAINING This is what separates a standard CPL/IR holder that is paid to fly a single or multi-engine aircraft. A type rating enables a pilot to commercially fly a jet aircraft. AAG specialize in Airbus A320 Type Ratings.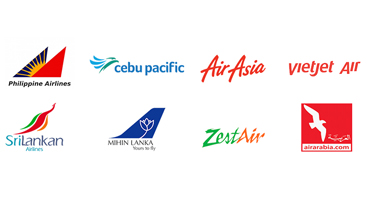 AIRLINE PLACEMENT AAG has nurtured relationships with some of the world's most prestigious airlines worldwide, including Philippine Airlines, Cebu Pacific, Air Asia, Zest Air, Vietjet, SriLankan Airlines, Mihin Lanka and Air Arabia.