ALPHA FIRST OFFICER PREPARATION
OVERVIEW
Our Alpha First Officer Preparation (FOP) is a specialized program often connected with an airline. It is designed to take a cadet through all of the required professional pilot qualifications to become a commercial pilot with an Instrument Rating. This particular program does not include any jet training, since this is typically delivered by the airline the cadets join after graduation.
---
---
LOCATION
Training to be completed at the academy in Clark, Philippines.
---
---
DURATION
The Alpha Airline Pilot Program is typically completed in 12 months.
---
CONTENT
AAG's Alpha First Offer Preparation is divided into four key phases:
Basic Ground School
3 Weeks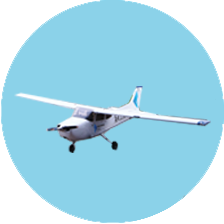 Basic Flight Training
40 Hours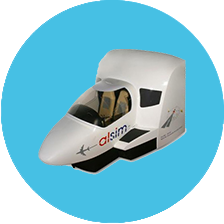 Basic Simulator Training
5 Hours
PHASE 1
FUNDAMENTALS
TRAINING
During the first phase, students are required to master the basic principles of flight. 3 weeks are spent learning key principles and theoretical frameworks through various published materials and the comprehensive lessons provided by our team of highly-qualified instructors. Cadets are also required to complete 40 hours of basic training in the Cessna 172 SP and 5 hours in the simulator. The first phase culminates in a Skill Test to obtain a Private Pilot's License.
Advanced Ground School
11 Weeks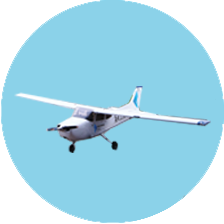 Advanced Flight Training
140 Hours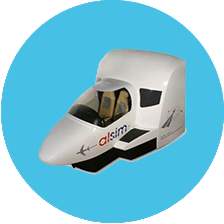 Advanced Simulator Training
5 Hours
PHASE 2
ADVANCED
TRAINING
In the second phase of the training, cadets are required to spend another 11 weeks learning advanced theoretical knowledge on flight. Additionally, cadets are required to spend 140 hours in the Cessna 172 glass cockpit and 5 hours in the simulator learning advanced cross country flying. Once completed, cadets take another skill test to obtain a Commercial Pilot's License, allowing the individual to fly for remuneration.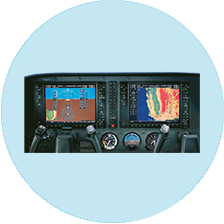 Instrument Flight Training
20 Hours Aircraft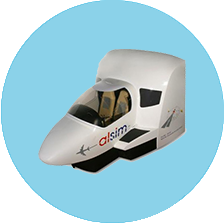 Instrument Flight Training
20 Hours
PHASE 3
INSTRUMENT TRAINING
In the third phase of the training, cadets will learn how to fly solely using the displays found on the cockpit, allowing them to navigate at night and during unfavorable weather conditions. 20 hours will be spent training on the Cessna 172's glass cockpit and another 20 will be used to train using the simulator. Once completed, cadets are required to take one of the most challenging tests in the program: the Instrument Rating.
---
ENROLMENT
AAG ensures that all enroled cadets have the necessary aptitude and capability to complete the program of their choosing. Before being accepted, we require all applicants to go through our carefully designed and thorough selection process. Aspiring cadets must:
Have an undergraduate degree in any discipline

Be at least 18 years of age

Have a CAAP Class 1 Medical Certificate
Aspiring cadets are required to prepare any submit the following documents to the Alpha Aviation Group (AAG):
Resume

Birth Certificate

College Transcript of Records

Passport

3 Passport Size Photos

Application Fee
Once the requirements have been verified by AAG, aspiring cadets will be scheduled for the following pre-entry selection tests:
Computer-based selection Test – ADAPT Pilot Aptitude System

Interview with AAG's Pilot Selection Panel
The final review process takes a minimum of 1 week. Once the assessment is finished, we will personally contact the cadet to finalize the selection process. To enroll or find out more information on the FOP, please contact us.