Airline Pilot Program (APP)™
Alpha Aviation Group (AAG) is the country's premier provider of innovative high quality, and game-changing pilot training solutions for the domestic and Asia Pacific markets. AAG is part of a institution that trains and produces world-class pilots.
The institution's portfolio of top-of-class training solutions is backed by world-class training philosophy and support infrastructure. AAG has the sufficient technical expertise, track record, infrastructure, support systems, and tools critical in delivering world-class pilot training solutions suited to the requirements of its clients and partners.Currently, it is the biggest training institution in the country, having the largest and most advanced fleet of flight training device. AAG is also the only ISO certified Approved Training Organization (ATO) in the Philippines for its Quality Management System (ISO 9001:2015), Environmental Management System (ISO 14001:2015), and Occupational Health and Safety (ISO 45001:2018). Its core quality, safety and compliance system adhere with the highest standard in the world.
AAg is creating the Future Now. The institution's initiatives are geared towards propelling the country into becoming a premier civil and military training and maintenance hub in the region.
For aspiring airline pilots, AAG Philippines offers the Airline Pilot Program (AAP). This course is designed to provide the cadet with sufficient theoretical knowledge and experience to qualify as an A320 First Officer. The training duration is approximately 18 Months*
Airline pilot career oriented training design
Complete training footprint (CPL + IR + A320 Type Rating + UPRT + ATPL Theory Course)
Local, regional and international accreditations and certifications
Unparalleled compliance, quality and safety standards and track record
Competency Based Training and Assessment (CBTA) training philosophy and support infrastructure from admission to basic flight training and simulator flight training (the first in the region)
Most expensive training capacity and operating capability (largest and most advanced fleet of basic flight training aircraft and simulator training devices)
Application and Admission
The following application requirements can be initially submitted through email and must be presented in person:
Resume
Birth Certificate
Transcript of Records
Diploma
Passport
Three (3) pieces of 2 "x2" ID Photos
Copy of Medical Insurance
NBI Clearance (Must be valid of 1 year upon enrollment)
Police Clearance (Must be valid for at least 6 months or a month before the induction day)
Barangay Clearance (Must be valid for at least 6 months or a month before the induction day)
Pursue a career in aviation today through AAG's Study Now, Pay Later program and set yourself up for a successful, fulfilling, and rewarding profession. Fast track your path by taking the Airline Pilot Program, or prepare yourself for the rigorous process of applying for a First Officer position by taking the First Officer Transition Program. For more information about these programs, get in touch with AAG through the following channels:
AAG is located at N1087 Jose Abad Santos Ave, Clark Freeport Angeles, Pampanga 2023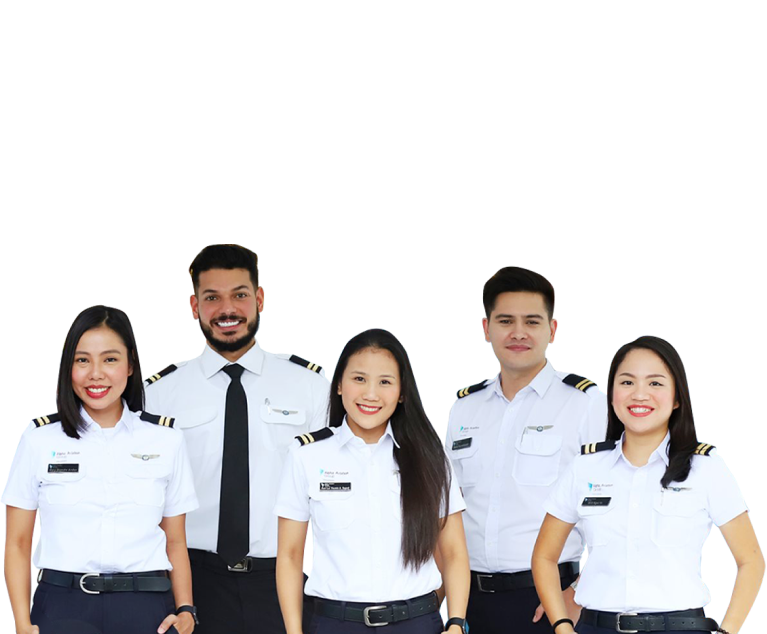 We Do Not Just Train Pilots.
We Develop Future Leaders for the Aviation Industry.