Alpha Aviation Group
Building Pilot Careers
We Value Service Excellence
Alpha Aviation Group's Quality, Safety, and Compliance systems are designed to adhere with the highest standards in the world.
We Work As A Team
Alpha Aviation Group's diverse human capital drives its visionary and pioneering management, training, product development, and support teams.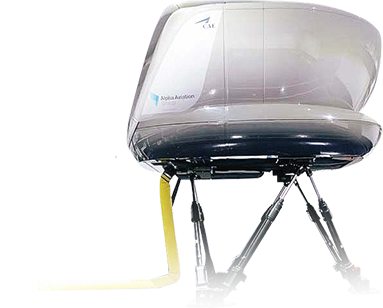 We Commit to Customer Satisfaction
Alpha Aviation Group's products and services are geared to provide complete solutions to our partners' training needs.
What I have looked for the most in Ab Initio School was assistance in any sort of documentation, clear guidelines during the study process and quality training. I have received help in all these areas and was provided with the professional training that advanced me further in my pursuit of the professional pilot career. I had an outstanding instructors for both ground and flight training which made studies very interesting and helped me grow as a professional.

Robert Ian Karl Odiamar
(APP Batch 27), Royal Air
A mile of highway will take you a mile. A mile of runway will take you anywhere. Thank you Alpha Aviation Group for being the runway of my career, now I can go anywhere.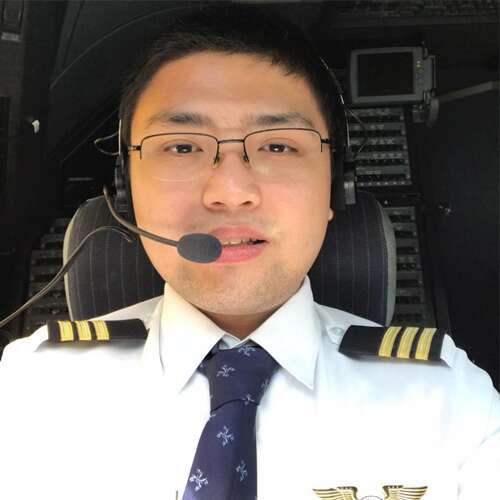 Angelo Mari Elinon
(APP Batch 17), Cebu Pacific Air
Victories are earned not given. That is how AAG trains its students, not everything was given to us and we needed to study hard to achieve something. That kind of training made us strive to be the best pilot and individual that we can be and it made every achievement much sweeter. I would like to thank all the people that made this possible and thank you AAG for the wonderful experience and for making this victory a sweet one.
Francis Allan Bumagat
(APP Batch 20), Cebu Pacific Air
As I stepped into the halls of Alpha Aviation Group, I immediately knew this was where I wanted to take flight in pursuit in becoming a full-fledged pilot.
State-of-the-art facilities, safest fleet of aircraft, unparalleled training and proven track record, you name it. On top of that, behind this great organization is the best crew from the ground-up! The management, maintenance and security personnel, mechanics, ground instructors and flight instructors share the same vision which is to produce only the best. And the best way to be the best is the AAG way.

Thank you for this amazing journey! Remember, fly high but be grounded.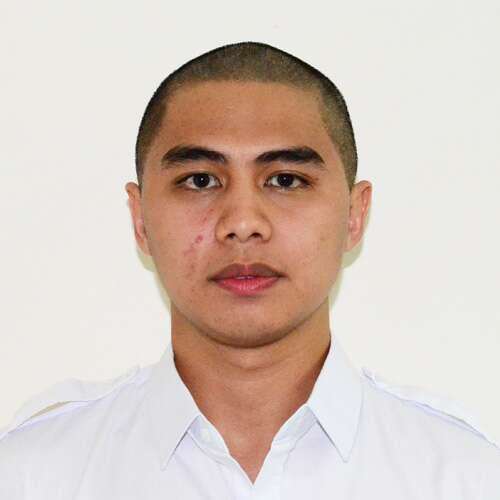 Reydon Barretto
(APP Batch 10), Philippine Airlines
Overwhelmed— this was one of the many words to describe my initial feeling when I entered this school. My experience has been phenomenal and my expectations were not only met but exceeded. I would like to thank all the people from AAG who have supported me throughout my stay. I am very glad to be a part of this school.
Windee Quidato
(APP Batch 16), Cebu Pacific Air
My flight training in AAG brings memories as one of the most challenging and rewarding endeavors of my life. They understood my capabilities as my training as a pilot progressed and I was made to exceed expectations way beyond average. Looking back during my training here, I saw that there was a genuine effort to achieve excellence in me and I am grateful for AAG whose vision is to hone people like myself to reach their dreams of becoming a pilot and unleash their potential. I found AAG to be focused on achieving excellence in their graduates through consistent training in safety and professionalism.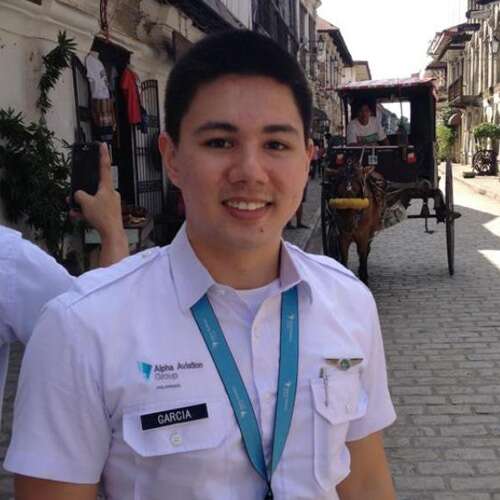 Angel Miguel Garcia
(APP Batch 10), Philippine Airlines
I am beyond grateful to AAG for providing me big opportunities, not only in my flying career during my training days but also after I have completed it.
Whatever I am now and will become, AAG has been a big part of it.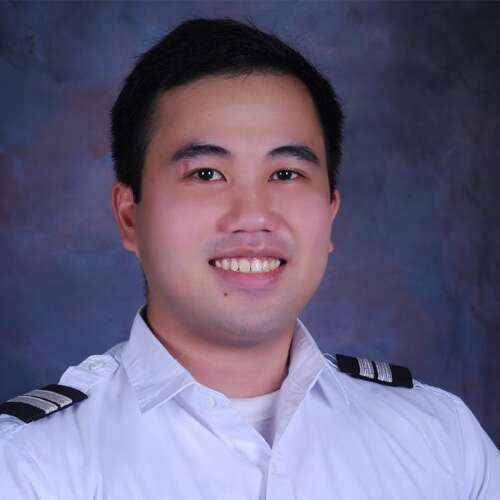 Jidon Hilario
(APP Batch 10), Philippine Airlines
I chose Alpha Aviation Group Philippines because I believed that this institution has the capabilities to mold me into an internationally competent pilot. With its state-of-the-art facilities, exemplary management team, and outstanding department, AAG was able to transform my life-long dream of becoming an airline pilot into a reality.
Cyril Albert Enriquez
(APP Batch 10), Philippine Airlines
I have chosen AAG because it has great facilities which are very suitable for learning. It helps me improve not just my skills but my character as well. AAG provides quality customer service and helps graduates to become physically and mentally prepared in the future.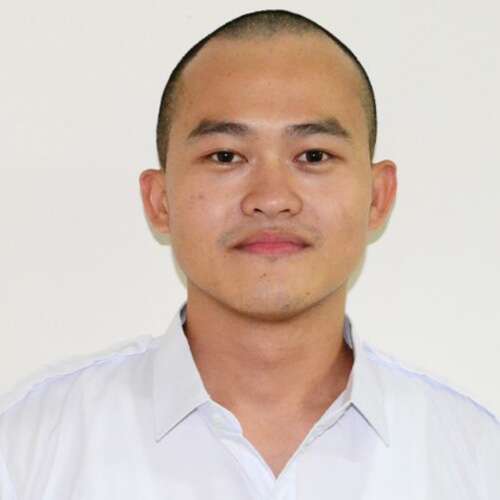 Leandro Wong
(APP Batch 10), Philippine Airlines
Being an airline pilot started only as a dream. I am deeply thankful to AAG for giving me an opportunity to fulfill my dream and for making it happen. AAG's state-of-the-art facilities and very well educated and trained instructors are the keys for a trainee's success.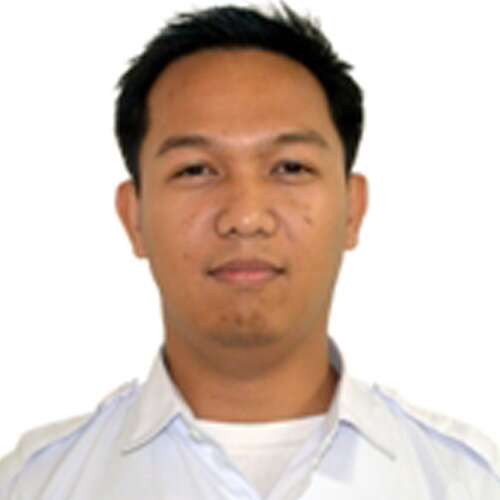 Tristan Joy Manese
(Former Flight Instructor at AAG), Cebu Pacific Air
I chose AAG because of their world-class facilities. They have excellent equipment giving each students the appropriate environment for training. Also, the management provides the right support to each of its students, making them ready for their future.

All-in-all, AAG is a commendable school that provides a solid foundation for anyone who aspires to have a career in the aviation industry.

Mikel Lois Agbayani
(APP Batch 10), Philippine Airlines
I chose AAG because it offers a comprehensive program that allowed me to finish my flight training from zero flying time to becoming Airbus 320 rated in only 14 months at a reasonable cost.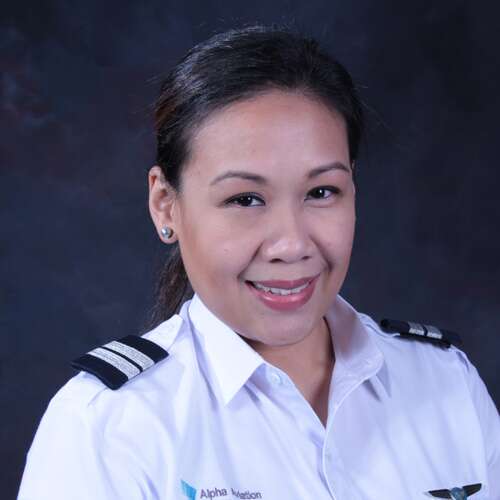 Mara Hazell Pagdilao
(APP Batch 5), Philippine Airlines
I have learned a lot from AAG and the most important life lesson that had helped me with my journey to become a pilot is knowing that the engine is the heart of the airplane but the pilot is its soul. Thank you AAG for molding me into the perfect soul.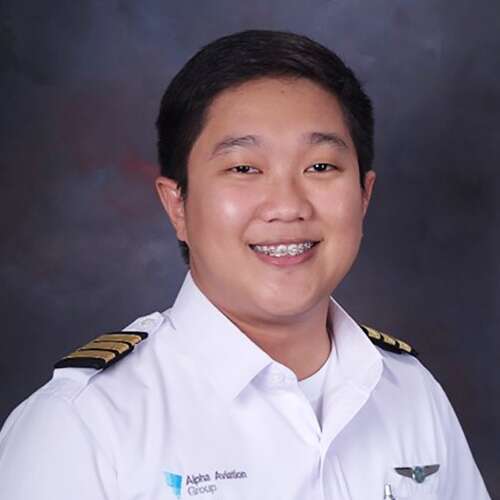 Keith Marte
(APP Batch 19), Cebu Pacific Air
The MPL program at AAG Philippines equipped me with the right learning to become what I am today. Finishing the course and performing my first day of flying at Cebu Pacific was truly worth remembering — especially that my idol was on the left seat — my dad. Thank you AAG Philippines.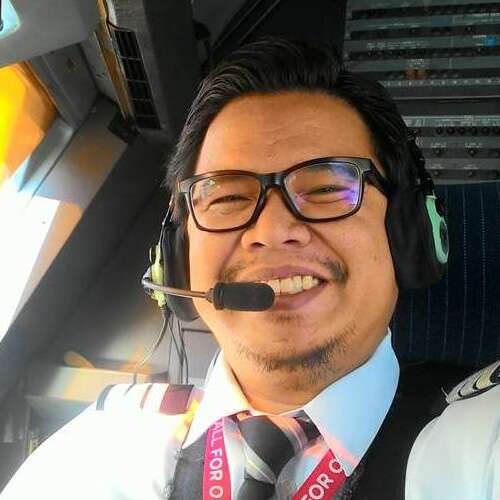 James Reamon Jr.
, (MPL Graduate), Air Asia
I've always wanted to be an airline pilot and travel the world. Traditional pilot training requires an aspiring airline pilot to accumulate thousands of flight time before qualifying for an airline. With AAG Philippines' First Officer Transition training, I was able to get an A320 type rating right after my CPL/IR training, and in just a couple of months, I'm already flying with one of the airlines in the country. AAG Philippines' concept of competence over flight time has redefined the way airline pilots are trained and hired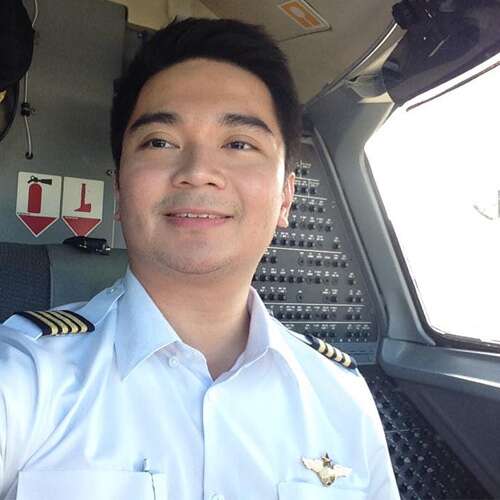 Vincent Magbanua
(A320 First Officer Transition), Philippine Airline Express

We Do Not Just Train Pilots.
We Develop Future Leaders for the Aviation Industry.