SIMULATOR TRAINING CENTER

To keep up with international standards in airline training technology, AAG has built a state-of-the-art training facility which houses not one but two advanced flight simulator: the A320 and A330. On the other hand, a 10,500 square feet open area has the capacity to hold an additional four to six simulators. This, as AAG envisions steady growth and continues to lead the pack in world-class pilot training in the Asia-Pacific Region.
Training modules include:
• A320 Type Rating Training
• A320 Dry/Wet/Packaged Lease
• A320 & A330-340 License Recurrence & Renewal
• Multi-crew Cooperation (MCC)
• Consultancy & Technical advisory (Training center design, SIM acquisition, feasibility study/market research)
The training center comes complete with the following amenities:
• Six (6) briefing/debriefing rooms
• Pilot assessment test room
• Pilots' lounge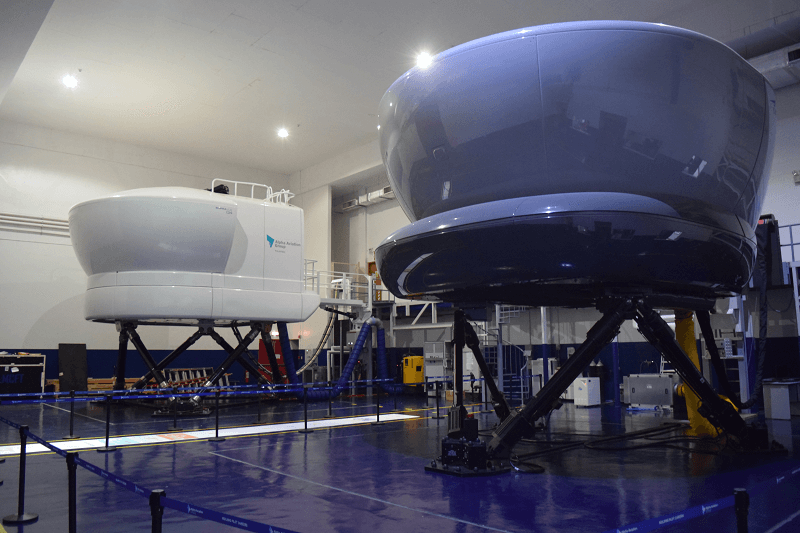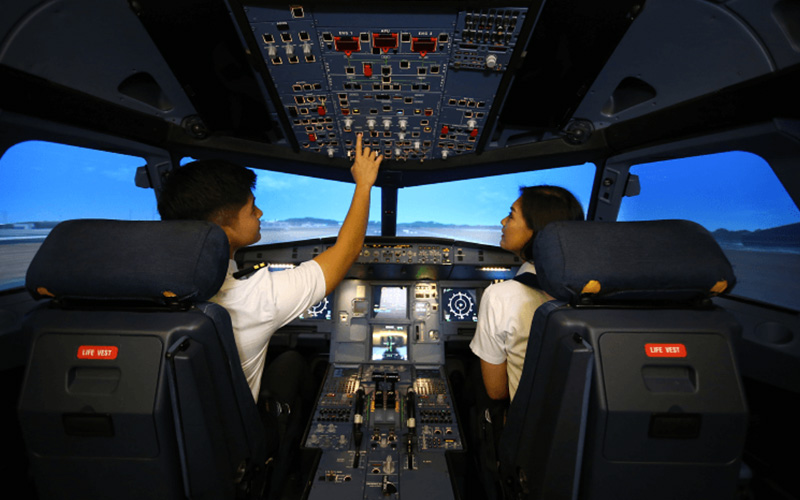 Manpower
Competent & highly-motivated tech team
Sufficient staffing level
Agile shifting/scheduling
Infrastructure, Spare & IT Support
24/7 backup power supply
Efficient spares management (software tracking tool developed in-house)
Adequate & appropriate IT infrastructure
Regular upgrades
Under warranty (first 2 or 3 years)
Annual (recurring cost after warranty)
"Mid-life" (after the 8th or 10th year)
Physical security
Facility lease longevity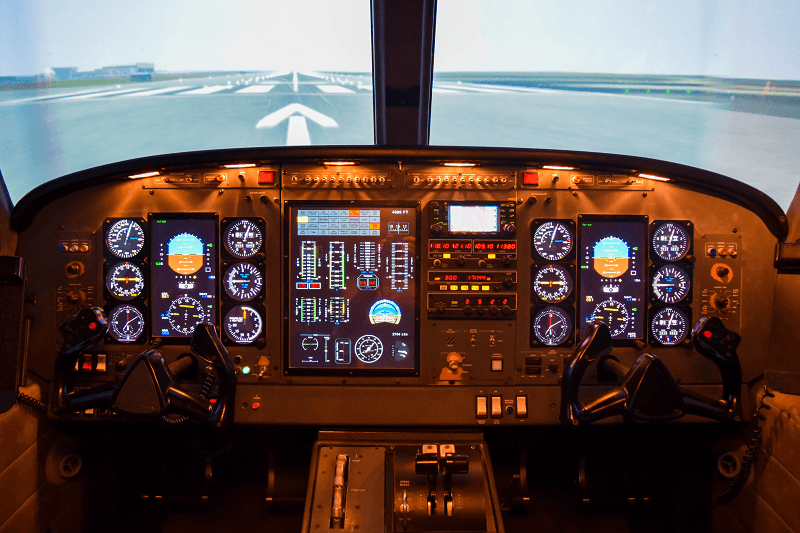 ALSIM Flight and Navigational Performance Trainer (FNPT)
The ALSIM flight and navigational performance trainer (FNPT) is a generic flight deck that can reproduce several aircraft types including Cessna 172SP Skyhawk NAV III  and Cessna Citation II. The C-172  meets the requirement of both FAA FTD level 5 and EASA FNPT II for maximum credit hours. It is a two-seat aircraft cockpit equipped with the analog configuration of the Garmin 1000 avionics suite for best realism and reliability to hone the handling of the Cessna aircraft.
Aerosim Integrated Procedures Trainer (IPT)
The Aerosim Integrated Procedures Trainer (IPT) provides pilots with realistic procedural training. This can be used in free-play mode with the assistance of an instructor or self-paced by running the simulation-based courseware for the Airbus A320. It serves to guide the pilots for a seamless transition before handling the fixed base and full flight simulators.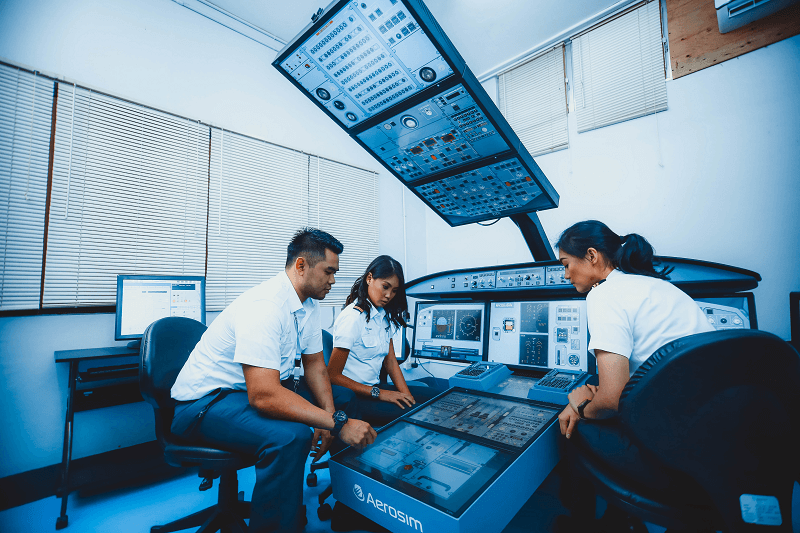 MPS A320 Fixed Base Simulator
The A320 Fixed-base Simulator (FBS) is a fully enclosed flight simulator that serves as an exact replica of the aircraft A320 itself. All flight controls feature control loading which forms a very realistic experience to rival that of a full flight simulator. Multi-Crew Cooperation (MCC) and Jet Orientation training are taught in this simulator.
CAE A320 Full Flight Simulator
AAG currently houses, maintains, and operates several flight simulation devices including another Level D Airbus A320 simulator approved by European (EASA), Philippines (CAAP), Cambodian (SSCA), and Vietnamese (CAAV) aviation authorities. AAG is uniquely equipped to provide world-class pilot training from zero hours to fully qualified First Officer. The simulators are designed to train and help pilots to meet with the requirements of airlines and flight training organizations and are fully functional 24/7, 365 days in a year.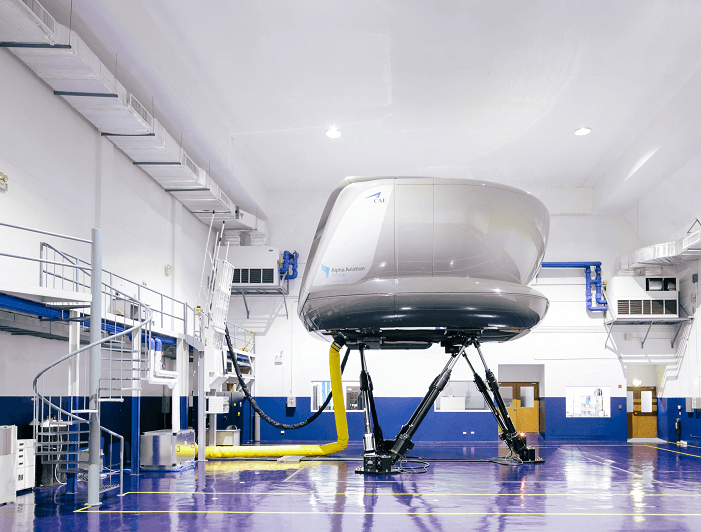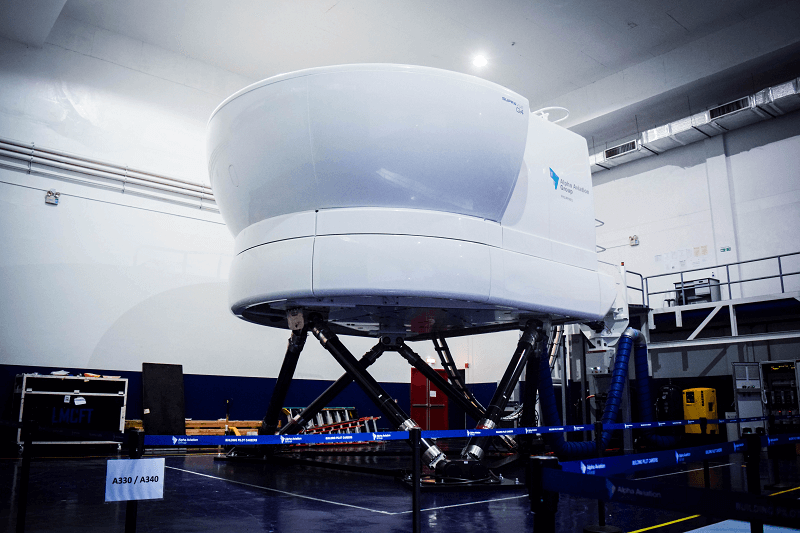 CAE A330/A340 Full Flight Simulator
Our widely renowned Airbus A330/A340 Full Flight Level D Simulator is the only one in the country. As well as having a 200-degree visual field of view, it provides a realistic feel and experience of all aircraft piloting functions. It is an EASA and CAAP approved simulator that consists of two aircraft in one: the Airbus A330-200 & the Airbus A340-300.